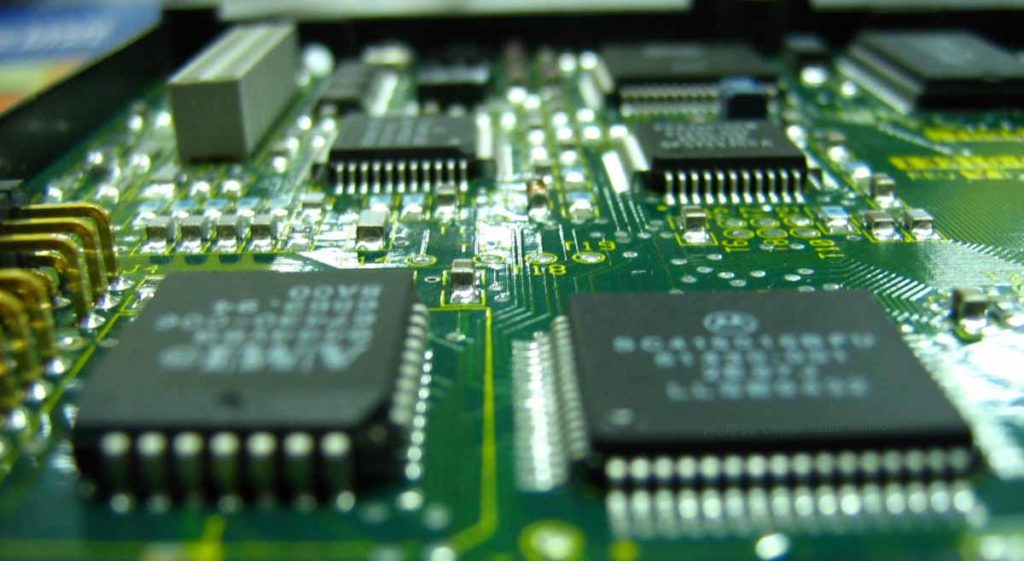 Linear stages with direct drive motor for the electronics and semiconductor industry
The semiconductor industry is highly innovative, and acts as a driving force for industry in general. This is a sector with enormous potential that looks to the future with optimism. Everything we find in our homes, offices or cars has a chip, a microprocessor or a screen. Smart refrigerators with a screen, cars with cameras instead of mirrors… the semiconductor sector is responsible for designing and producing all these elements, which are now here and will be with us over the coming decades.
This industry poses different challenges to linear stages with direct drive motor, such as high precision, low particle emissions (clean room), high dynamics, and low maintenance. At SINADRIVES, our team responds to these challenges with the most advanced technological solutions. Using Direct Drive technology can secure long-term, sustainable competitive advantages.
Use of linear stages with direct drive motor in the semiconductors and electronics industry
Linear direct drive motor has always been welcomed by this industry. Ten years ago, it was one of the few industries that clearly committed to direct drive technology. Today it is hard to find a semiconductor machine manufacturer that does not apply linear stages with direct drive motors.
Main advantages of using linear stages with direct drive motor
Some of the advantages that direct drive motor technology brings to semiconductor machinery are:
– Reduced emissions (clean room)
– Improvements in speed variation
– Productivity improvements
– Improvements in dynamics: speed, acceleration and precision
– Less maintenance: fewer stops and more availability
Compatibility of the direct drive motor with servo drives and control electronics
Semiconductor machines use standard servo drive technology, allowing full compatibility with linear stages with direct drive motor. Commissioning is easy and straightforward as this task can be carried out by the in-house technician, who usually programmes the equipment with servomotors. The SINADRIVES team will support you in this process.
We also want to stress that our linear stages with direct drive motor come with a very low Cogging value, which helps stay at constant speeds during positioning.
Typical applications in the semiconductor industry using linear direct drive motors
Use of direct drive motor technology allows any linear or rotary motion application:
– Moving chips, pallets, carts or manipulators
– Pick and place
– Printing sequences, product marking, etc.
– Verification, control, test applications, etc.
Contact SINADRIVES' technicians if you have any questions. After studying your application, we will inform you of the advantages that a solution with linear stages with direct drive motor can bring you. Our technical department is ready to carry out the tests required to validate the process.
Future trends and projects in the semiconductor sector
A major current trend is low particle emission applications, which is called "ISO certification for clean rooms". In this case, your company can take advantage of the experience and certifications we have at SINADRIVES. We now meet Standard ISO3 for positioning applications. We assist our clients in integrating linear stages with direct drive motors. Take advantage of our experience and our know-how!